Over the last year, especially the last 6 months, I have not been updating this blog as frequently as I did in the past. There are several reasons for it, but the main one is simply for the fact that I just didn't feel like it.
Why didn't I feel like it?
Because I am just tired of the constant bickering within the diabetes community.
Just like anything in life, you can never please everyone. I don't ever even try to please everyone, because it's impossible.
But I felt like the blog just wasn't getting as much feedback as it once did, but I was continuing with great engagements on Facebook and Twitter and felt like I was helping people there.
I also stepped back from the amount of interaction I did on Twitter as well because that's just the worst place in the world right now.
I love Twitter and hate it at the same time.
Twitter has given every one a much louder voice, which in my opinion is a blessing and a curse.
It's great because it allows people to voice their opinions and be heard.
But it sucks because those same people turn into internet trolls and bullies towards people that do not support them or do not agree with their views.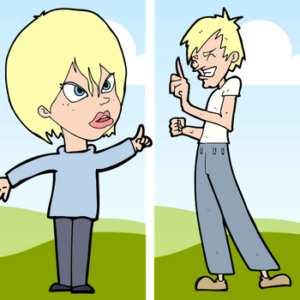 An opinion is an opinion, it's personal, it's not a fact. So, your opinion may not actually be right. To you, it is. But to me, it may not be. Or maybe I agree with you, but I have higher priorities.
That's what the diabetes community has become.
There are many initiatives involving insulin pricing and helping people get insulin, healthcare laws, partnerships between companies and more. I've seen some of these groups attack others because they don't work directly with their group and support another group instead.
This is just absurd in my mind.
I have written about this idea in the past.
We all have different passions. We all have different things we can advocate for. I am going to advocate for what I feel like I can do the best at. It may not align with you. It doesn't mean I don't agree with your advocacy, it just simply means, I can't advocate for everything because nothing will ever get accomplished.
If you don't respect what others are advocating for, how do you expect someone to respect you and your cause?
So, what can you expect from me in the future?
I'm going to be here. I'm going to be writing (and Vlogging, which you will see more of my life in general, not just diabetes).
I'm going to be writing about what peaks my interests. What I'm advocating for. What I'm having issues with or troubles with during my life.
You can read, or you can just block me. I'd appreciate the reading choice, but if you don't like it here, the back button is located in the corner of your browser and you are more than welcome to hit it at any time.
If not, I'll see you around the DOC some more.