Today marks the start of another year or Diabetes Awareness Month. The last few years I have not done much during the month of November, because there is so much publicity around this month, that I used it as a break and let others do their thing. Well, I've decided to get back into this year.
And go all in.
Vlogging Every Day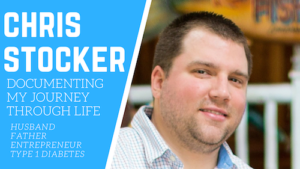 First, I will be vlogging every single day in the month of November to bring as much awareness as possible to this disease and what it's actually like living with it on a daily basis. So, if you are not subscribed yet, please go and subscribe over on YouTube.
Podcasting 5 Days a Week
That's right, along with the vlogging, I will be launching a podcast starting today. This podcast will be 5 minutes, for 5 days a week. Mon-Fri and will launch at approximately 6 PM each weekday. Topics will be based around diabetes but also a focus on my life with diabetes which includes being a father, husband and entrepreneur.
because Diabetes
My wife started an Etsy shop earlier this year making custom wine glasses, coffee mugs, whiskey glasses, tumblers, etc. So I thought it would be a great idea to make something for the diabetes community. That's where these "because Diabetes" glasses come in. Sometimes you just need a glass of wine, whiskey or coffee, simply because Diabetes.
50% of all profits from these glasses will be donated to 1 of 3 diabetes advocacy and insulin causes.